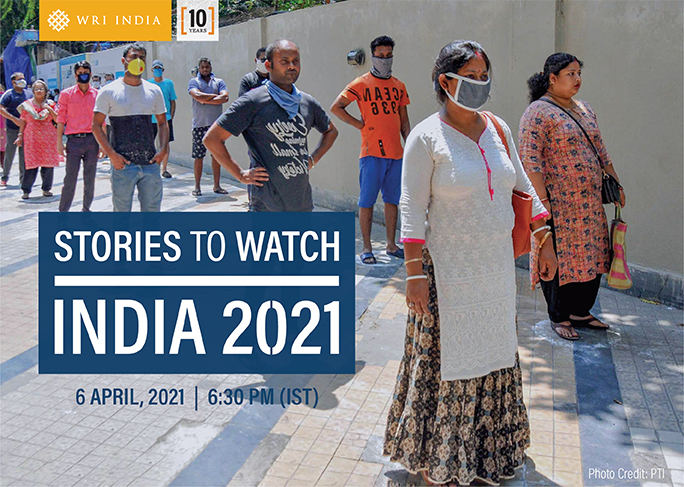 JOIN US FOR STORIES THAT REALLY MATTER
Beyond the stories that dominate headlines are the ones that affect the lives and livelihoods of millions.
India's response to current challenges has global imperatives making Stories to Watch: India Edition 2021 all the more relevant.
Join Manish Bapna (Executive Vice President and Managing Director, WRI) and Dr. OP Agarwal (CEO, WRI India), as they jointly present the stories that really matter - in the global and Indian context, respectively.
Share your observations, insights, questions and thoughts on @WRIIndia and @WRICitiesIndia using the hashtag#StoriesToWatchIndia