The Land Accelerator South Asia Cohort 2023
Spearheading landscape restoration efforts for people, nature and climate, WRI India and Sangam announced the Land Accelerator South Asia Cohort for 2023, a group of 22 restoration entrepreneurs from India and neighboring south Asian country, Sri Lanka. The Land Accelerator program represents a community of pioneers united by a common purpose — tackling some of the most pressing challenges in land restoration sector by implementing innovative business solutions. Every member of 2023's cohort brings with them a unique perspective, a wealth of knowledge and an unwavering commitment to making a lasting impact. These innovators are together creating a more sustainable, resilient and equitable future for our communities. This year's entrepreneurs have been chosen from nine Indian states, two Indian Union Territories, and two Sri Lankan provinces, for their innovative land restoration solutions in five key areas — Sustainable Agriculture, Smart Agri-tech Systems, Circular Economy Solutions, Organic Land Amendment and Management, and Non-Timber Forest Produce (NTFP) Value Chain Development.
Under the Land Accelerator South Asia program, the cohort members embark on an engaging journey of learning, growth and transformation. Through bootcamps, workshops, mentorship sessions, networking and pitching opportunities, the program empowers them to refine their concepts, strengthen their strategies and amplify their impact potential for sustainability, by taking their land restoration business models to the next level.
Program Overview The Land Accelerator South Asia is designed to foster a unique entrepreneurial ecosystem that aims at nurturing innovative land restoration entrepreneurs in South Asia with dedicated mentorship, technical expertise, marketing and networking solutions, and funding for scaling up. The program also aims to develop sustainable and profitable business models for land restoration. Co-hosted by WRI India and Sangam, the fourth iteration of the Land Accelerator South Asia program commenced this year with the call for applications on the Startup India Portal on May 26. Applications were also hosted on the Manthan platform, an initiative by the Office of Principal Scientific Adviser, Government of India. Over a hundred targeted applications were evaluated based on specific criteria, including innovation, replicability, scalability, profitability, and social and environmental impact. Particular emphasis was placed on encouraging and supporting women entrepreneurs.
In the initial phase of the program, the Land Accelerator South Asia 2023 Cohort members participated in the first in-person bootcamp held in August 2023 and were onboarded through specialized and focused training sessions with experts from public and private sectors. Following this, these entrepreneurs engaged in one-on-one calls with the program organizers to share an in-depth understanding of their business models and expectations from the program. In addition, weekly sessions were virtually organized to strengthen the foundational skills of these entrepreneurs. Based on their performance and engagement with the program as well as their 'asks' for scaling up businesses, the cohort entrepreneurs will compete for securing a spot among this year's top 15 and advance to the second phase of the program.
In the second phase, the top 15 finalists will join us at the second in-person bootcamp in November 2023 to receive advanced, targeted, capacity building through interactive sessions and one-on-one mentorship. Subsequently, these finalists will be invited to pitch their businesses to impact investors during the in-person LASA Demo Days event. With the completion of this phase, each of the top 15 entrepreneurs will become eligible for innovation support of USD 3000. The third and final phase will enable the finalists to establish connections with impact investors interested in supporting their businesses. The program will conclude with a Valedictory Ceremony to felicitate the graduating entrepreneurs and present them with Certificates of Merit.
The Land Accelerator South Asia is committed to support land restoration entrepreneurs through the guidance of expert speakers and mentors in developing their business models, tailored tools and templates to help their businesses thrive, engagement with fellow cohort members for peer learning and exploring potential collaborations, opportunities to explore and build strategic partnerships with key enablers in the ecosystem, and building an understanding of the significance of measuring, documenting and effectively communicating their environmental and social impact. Entrepreneurs graduating from the program will join the alumni group of the Global Land Accelerator Forum, which will enable them to connect with more than 1000 restoration entrepreneurs across South Asia, Africa and Latin America through online platforms like Restore Forward.
Stay connected with us to witness their progress, discover their innovations and celebrate their successes.
Brief description of the cohort companies
Ronald Castelino, Agrinet Foods and Beverages Pvt. Ltd.
Bangalore, Karnataka, India
http://agrinetgroup.com/
Sector: Developing value chains for aromatic plants
Agrinet Foods and Beverages, under its 'Fragrant Chamoli' project, produces certified organic essential oils for sale in the global markets, and helps rejuvenate farmers' barren lands invaded by weeds. Its digital technology- enabled 'Soil to Oil' supply chain model to produce lemongrass essential oil ensures better yields and price realization for farmers, increased efficiency in the extraction of essential oils during processing, and a transparent and traceable product for consumers. As a result, new rural employment opportunities are created, farmers' incomes are raised, and a zero-waste ecosystem is realized.


Akshay Kawale, AgrowSure Products and Innovations Pvt. Ltd.
Akola, Maharashtra, India
http://agrowsure.com/
Sector: Affordable farm mechanization
AgrowSure Products and Innovations offers sustainable farming solutions for small and marginal farmers through affordable and innovative farm mechanization equipment. Their simple and versatile solutions are effective in reducing dependence on the availability of farm labor, minimizing labor costs, improving farm productivity and profitability, and enhancing soil quality.


Vipin Raj, AGSO Agrosoldier Pvt. Ltd.
Alapuzzha, Kerala, India
https://www.agrosoldier.com/
Sector: Circular economy solution for food waste
AGSO Agrosoldier transforms organic waste into valuable products such as feed, food, and fertilizers. Through safe and efficient waste collection from the source, using electric vehicle transportation and a five-day factory processing system, the company is enabling organized waste management and mitigation of pollution from landfills. Products such as feed for poultry, fish, crustacean, pets and swine, and 100% natural fertilizer, are sold by the company through wholesale and retail channels.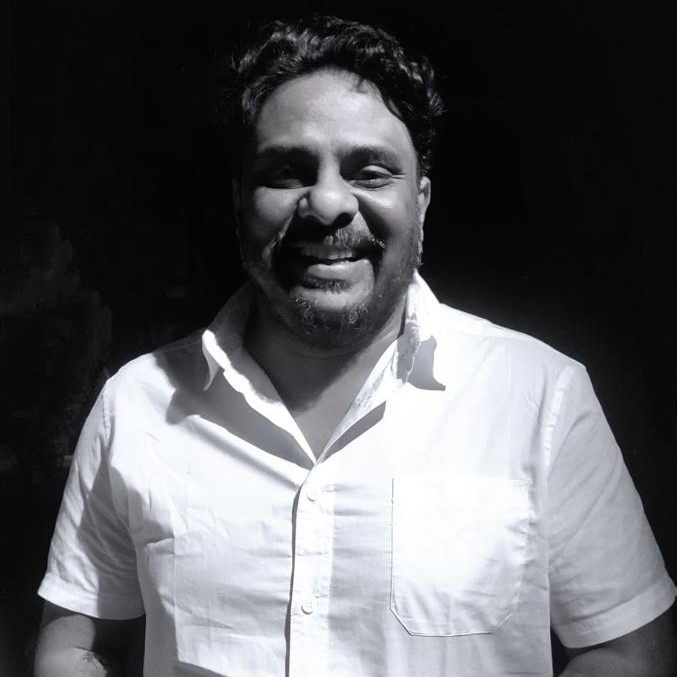 Bharath Vetriivel, Avris Environment Technologies LLP
Chennai, Tamil Nadu, India
https://avristech.com/
Sector: Circular economy solution for food waste
Avris Environment Technologies offers the 'CHUGG' system to treat food waste at source for restaurants, hotels, and other establishments. CHUGG is a modularly designed 'in situ' solution that is easy to install and relocate and is made of fiber reinforced plastic. It is currently offered in two capacities —CHUGG 75 which processes 75 kg food waste per day and CHUGG 35 which processes 35 kg food waste per day.


Vaibhav Trimukhe, BuzzWorthy Ventures Pvt. Ltd.
Thane, Maharashtra, India
https://thehumblebee.co/
Sector: Supporting farmers in apiculture and honey value chain development
BuzzWorthy Ventures is transforming beekeeping in India with its AI-powered mobile app for small beekeepers that empowers them with the knowledge and instant decision tools for effective hive management, disease monitoring, and building market linkages. This initiative supports sustainable beekeeping practices, increases honey production, restores land, promotes biodiversity, and enhances rural livelihoods. The company also offers training workshops and seminars, migratory beekeeping support, access to credit, and research and development support while enabling fair -trade of honey sourced directly from the small beekeepers.


Lygia Mathews, Climate Positive Resource Foundation
Mumbai, Maharashtra, India
http://www.thenaturecarboncredit.com/
Sector: Carbon credit measurement standard
Climate Positive Resource Foundation's innovative financial instrument, the 'Tiger Standard' carbon credit, helps bring sustainability into agriculture, forestry and nature-based projects to replace the business-as-usual model of exploitative development. It provides a monetizable, trademarked method of measuring carbon footprint, sustainability and social impact.


Aditya Avinashe, ClimateSense Pvt. Ltd.
Pune, Maharashtra, India
https://www.farmersforforests.org/
Sector: Increasing farmer income through climate-resilient farming and forestry
ClimateSense's 'Farmers for Forests' employs technology to help farmers transition to sustainable, regenerative and climate-resilient farming and forestry practices while increasing their incomes, by providing them with inputs at subsidized rates, training and extension services. The company measures the environmental impact of projects and links them to voluntary carbon credit markets helping farmers earn additional incomes.


Manju Vasudevan, Dharaa Livelihood Initiative LLP
Thrissur, Kerala, India
https://forestpost.in/
Sector: Value chain development for NTFP
Dharaa Livelihood Initiative helps secure sustainable livelihoods for Adivasi communities through strengthening the value chain of minor forest produce. To create monetary value for under-valued minor forest produce and close the gap between communities and markets, Dharaa Livelihood Initiative's brand, 'Forest Post', brings products such as beeswax, reed bamboo and wild foods, that are sustainably harvested, value-added and handmade by indigenous communities, to markets. The company also provides training and consultancy services to the Forest Department on the value-addition of minor forest products in tribal communities.


Abhijit Saikia, Greengen Agri Biotech Pvt. Ltd.
Dibrugarh, Assam, India
https://www.greengenagribiotech.in/
Sector: Bio Inputs to improve soil quality
Greengen Agri Biotech focuses on improving soil health through a microbial-based bio-formulation. This enhances microflora, water holding capacity, organic content and nutrient richness of the soil, thus benefiting small and marginal farmers who have limited access to irrigation facilities.


Shivali Sugand, GreenGrahi Solutions Pvt. Ltd.
Delhi, India
https://www.greengrahi.com/
Sector: Circular economy solution for food waste
GreenGrahi Solutions is an agribiotechnology company that turns residual food waste streams into nutritious, high-quality insect supplements for plants and animals. With the increasing shift towards organic farming, their insect-based biofertilizer can help farmers meet nutrition requirements of soil and cultivate high-yield crops. The company also provides recycling services to bulk food waste generators helping them meet their sustainability goals and recycling targets.


Naveen Anand, Greenverz Solutions Pvt. Ltd.
Bangalore, Karnataka, India
https://greenverz.com/
Sector: Reforestation and sustainable land management
Greenverz Solutions offers comprehensive solutions for ecological restoration through innovative reforestation and sustainable land management initiatives. They offer tree plantation services, technology solutions for tracking progress and impact of restoration projects, ecological restoration consulting to rehabilitate degraded ecosystems, combat desertification and promote landscape resilience, and train farmers in sustainable agricultural practices, community empowerment and capacity building initiatives.


Dr. Ramkumar Ketti Ramachandran, Hanuven Healthcare Products Pvt. Ltd.
Chennai, Tamil Nadu, India
Sector: Restoration by replacing invasive species with indigenous plants
Hanuven Healthcare Products works to restore fertile agricultural lands by replacing the invasive 'Prosopis juliflora' with nature-friendly plants like 'Pongamia pinnata' through its project Dequani. This enhances soil fertility and biodiversity while increasing farm yields and incomes and contributing to climate and sustainable development goals. The removed 'Prosopis juliflora' plants are used to generate bio-mass energy in the form of ethanol, lignin, and activated carbon that have a wide industrial application.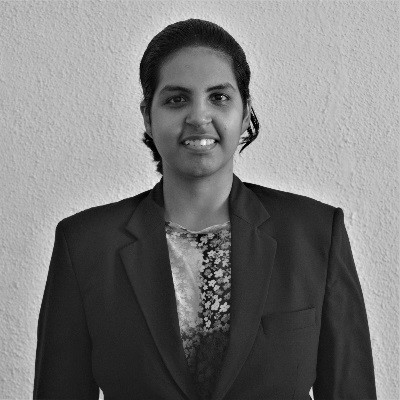 Srishti Arora, Ignisnova Robotics Pvt. Ltd.
Nilgiris, Tamil Nadu, India
https://agriforetell.com/
Sector: Farm digitization and precision farming
Ignisnova Robotics' 'Agriforetell' is a Software as a Service (SaaS) platform for precision farming that integrates data from farm operations, weather stations, and ground sensors to help smallholder tea farmers make informed decisions, achieve efficient utilization of resources, improve productivity and reduce input costs. It provides real time actionable insights with accurate data from multiple sources for 100% visibility into farm operations. The company offers a farm digitization and resource planning platform, a satellite-based crop health monitoring system, and a fully automated weather station customized for plantations.


Pavitra Joshi, KumaonKhand AIH Pvt. Ltd.
Almora, Uttarakhand, India
https://www.kumaonkhand.com/
Sector: Hemp -based value-added products
KumaonKhand AIH is creating a seed-to-store ecosystem for hemp – a Himalayan super-crop. The company cultivates, aggregates and processes raw material procured from farmers and manufactures products in four categories - hemp food, hemp fashion, cannabidiol oil, and hemp personal care. The venture directly engages with consumers and B2B buyers in the hemp value chain.


Dharamjeet Kumar, Lekope Majuli Women Farmer Producer Company Ltd.
Majuli, Assam, India
https://lekope.in/
Sector: Value chain development through market linkages
Lekope Majuli Women Farmer Producer Company works with farmer-producers in the remote Majuli island, empowering them to cope with the geographical challenges, by maximizing their land potential, building strategic market linkages, securing fair prices for their produce, and driving sustainable agriculture through agroforestry. Their three-pronged approach includes:
1. Capacity building of farmers to enhance their knowledge and skills, resulting in improved crop yields, diversified plantations and improved long-term health of their land.,
2. Organizing farmers into a collective to strengthen their collective bargaining power and tap into new opportunities,. and
3. Building market linkages and adding value to improve the marketability of farm products, handlooms and handicrafts.


Ritik Srivastava, Recyteq Organic LLP
Chandigarh, India
https://recyteq.com/
Sector: Plant boosters made from human hair
Recyteq transforms human hair into a ready-to-use nitrogenous plant booster with symbiotic bacteria that improves growth and productivity. This eco-friendly fertilizer reduces reliance on chemical alternatives, promotes healthier plant growth and increases productivity while managing environmental and health risks. The company is also developing a product that includes nitrogen, potassium, and phosphorus-fixing bacteria, specifically for rice, that are symbiotic with the nutrients found in human hair.


Dr. Vanita Prasad, REVY Environmental Solutions Pvt. Ltd.
Vadodara, Gujarat, India
http://www.revy.co.in/
Sector: Environment friendly crop residue management
REVY Environmental Solutions is an environmental biotech company rooted in research and development, that develops robust consortia which converts waste to wealth. The company aims to address the persistent issue of managing residues from previous crops and enriching the soil with nutrients for upcoming planting seasons through affordable and environment-friendly methods. Their REVY - Stub kit, featuring a unique blend of beneficial microbial consortia and relevant nutrients, is designed to decompose paddy stubble into bio-compost. This process enhances soil fertility and augments the soil microflora, ultimately reducing the need for expensive chemical fertilizers and other agricultural inputs.


S.M. Weeratunga Arachchi, Saviru Spices & Naturals (Pvt.) Ltd.
Central Province, Sri Lanka
https://saviru-spices-kandy.business.site/
Sector: Value chain development for agri produce and NTFP
Saviru Spices & Naturals is a family-run enterprise with a strong commitment to promoting sustainable and eco-friendly agriculture among rural women and youth, aiming to support rural economy. They promote utilization of home gardens and small/medium lands for economically viable, eco-friendly agriculture among rural women and youth, training and guiding them with proper harvest and post-harvest solutions and providing access to sustainable marketplaces to sell value-added, healthy, natural products in domestic as well as export markets.


Shefali Vinod Ramteke, SVRC Techno Innovations Pvt. Ltd.
Greater Noida, Uttar Pradesh, India
https://www.chiragtechnologies.com/
Sector: UAVs for precision agriculture
By employing DEEP 1.0 series drones for precision spraying and climate- smart agriculture, SVRC Techno Innovations' C.H.I.R.A.G. Technologies is deploying variable-rate and optimized spraying technology tailored for small and marginal farmers. The advantages of this technology-based solution include improved crop health, reduced crop losses, reduced input costs and increased crop productivity.


Madhukar Swayambhu, Vaidic Srijan LLP
Ghaziabad, Uttar Pradesh, India
https://www.vaidicsrijan.com/
Sector: In-situ waterbody rejuvenation
Vaidic Srijan provides 'in-situ' waterbody rejuvenation for restoration of ecosystem services from waterbodies and wetlands. The company specializes in revitalizing soil, water, and air through waterbody-based solutions that transform wastewater into neuro-immuno boosters for plants and animals. When applied in farming and animal husbandry, this water promotes chemical-free, disease-free, and pest-free farming, while also enhancing crop yields and reducing input costs.


Runjesh Bargal, Vanya Environmental Services Pvt. Ltd.
Indore, Madhya Pradesh, India
https://vanya.ai/
Sector: AI and Blockchain-based Digital MRV (Monitoring, Reporting, and Verification) for carbon credits management
Vanya focuses on addressing the critical challenge of climate change and its far-reaching impacts on our environment, businesses, and communities, with a particular focus on the small farmers and landowners. Its flagship offering is an AI and blockchain-based Digital MRV (Monitoring, Reporting, and Verification) tool that empowers small farmers and landowners to participate in carbon markets and make informed decisions on land management. Farmers and landowners can access this MRV tool by paying an affordable subscription fee enabling them to generate and sell carbon credits, while corporations seeking to offset their emissions purchase carbon credits on the platform. With this approach, Vanya aims to benefit marginalized farming communities as well as businesses striving for sustainability, thus contributing significantly to a carbon-neutral future.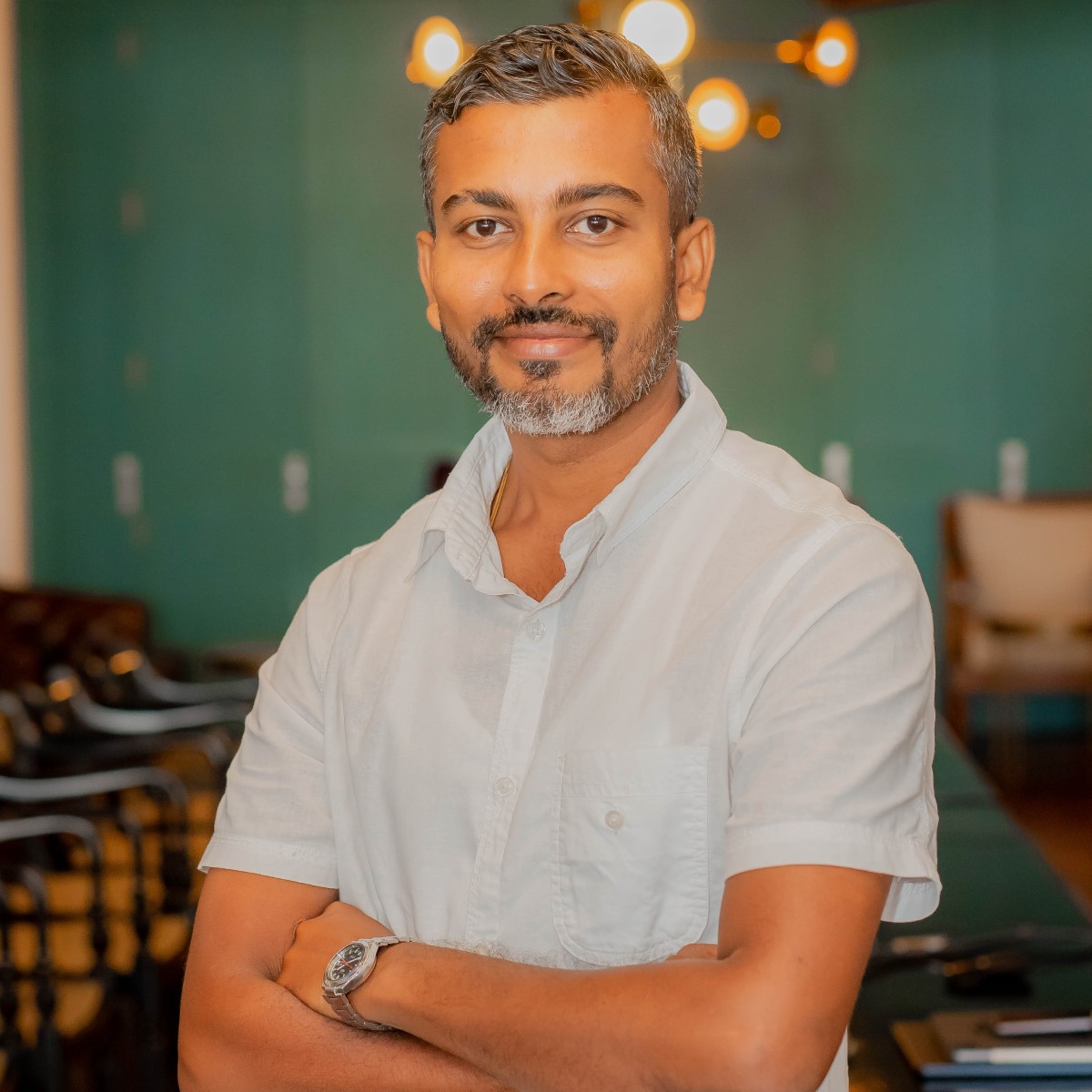 Hasanka Padukka, Vibhava Solutions Pvt. Ltd.
Colombo, Sri Lanka
https://thuru.lk/
Sector: Accelerating reforestation through technological innovations
Vibhava Solutions' 'Thuru' has multiple initiatives that accelerate reforestation, especially by introducing new technologies. The company takes a holistic approach to reforestation by enabling awareness and education on one end and by executing and managing large -scale restoration projects on the other. A one-stop place for all plantation needs of different kinds of consumers, their 'Thuru Store' operates both online and offline.