The Land Accelerator South Asia Cohort 2022
This year, at Land Accelerator, South Asia; WRI India and Sangam Ventures are supporting 46 restoration entrepreneurs through business creation and growth acceleration process. It is a two-phase program with an initial pack of 6 weekly webinars aimed at building the foundation of these businesses and the second pack of more advanced 7 weekly webinars for the top 15 finalists.
The program applications for the 2022 cohort were officially launched on Startup India Portal on January 31, allowing the entrepreneurs across South Asia to apply for the program till April 30. These applications were subjected to a rigorous screening procedure with predefined criteria largely focusing upon the innovation, replicability, scalability and profitability of restoration business models. Special weightage was given to encourage and support women entrepreneurs.
Cohort and Program Offerings
A diverse cohort of 46 land restoration entrepreneurs has joined us from 14 Indian states and 2 union territories. These amazing entrepreneurs are building innovative land restoration enterprises in the domains of sustainable agriculture, agroforestry, satellite-based crop monitoring, value chains for non-timber forest produce, precision and AI based farming/agritech, drones in forestry and agriculture, aquaculture, clean energy based post-harvest solutions, sustainable bee value chains, eco-friendly planting and packaging materials, etc.
These companies join us for exclusive weekly trainings/workshops/webinars/fireside chats and pitch preparation carried out over 6 months where finally, they will compete for the innovation grants based on their progress during the accelerator program. The program will support each of the top 15 companies through a €3,000 innovation gant from IKEA Foundation and the opportunity to present before a panel of impact investors through Demo Days.
Funds apart, the accelerator will support these entrepreneurs develop their business models with expert speakers/mentors, templates to help their business thrive, access to peer-learning and potential collaborations with cohort members, explore and build strategic partnerships and understand the importance of measuring, documenting and communicating their environmental and social impact. Entrepreneurs will finally become alumni to the "Global Land Accelerator Forum" at the successful completion of the program. This enables them to know and interact with 1000+ restoration entrepreneurs across South Asia, Africa and Latin America over online platforms like Mighty Networks.
The entrepreneurs' eligibility for the innovation grant is to be evaluated through an Investment Pack, to be submitted by them in the month of July. The top 15 companies identified, along with the grant, additionally will get one-on-one mentorship and guidance for pitching through mock pitching rounds during Aug-Oct. The program will provide these top 15 companies, an opportunity to present before impact investors through Demo Days scheduled in the first week of November, 2022.
Along with the €3000 grant, each of the Top 15 entrepreneurs will be felicitated on their successful completion of the program by awarding them merit certificates, through a "Valedictory cum Debrief Ceremony" to be organised in the second fortnight of November, 2022.

Here is a complete list of companies / startups in the cohort:


Piyush Kumar Singh, Agriyaan Technologies Pvt Ltd
Bhopal, Madhya Pradesh
http://agriyaan.in/
Sector: Crop protection
Wild animals and the crop damage caused by their attacks have been timeless and major challenge for the farmers throughout the world. To tackle this, Agriyaan Technologies have developed BAAHR (Bird and Animal Advanced and Holistic Repulsion) a tele-acoustic device that releases bursts of infrasonic, ultrasonic and sonic sounds to repel wild animals and birds from croplands.


Kumar Gurusamy, Almericus Blue Ventures Pvt Ltd
Chennai, Tamil Nadu
https://www.almericus.in/
Sector: Sustainable aquaculture
Almericus is a tech-driven aquaculture platform that provides market place solutions for shrimp and fish farmers through cutting edge technologies. Almericus focuses on building farm to fork solutions by connecting upstream and downstream of the farm gate through their full stack platform to bring transparency and traceability in to the aquaculture value chain. It's innovative geospatial product uses GIS-RS technology to find eco-friendly sites and promotes sustainable aquaculture practices.


Rahul Moral, aQysta Irrigation India Pvt Ltd
Guwahati, Assam
https://www.aqysta.com/
Sector: Farm incubator
In their Grown Farm Incubator, aQysta partners with smallholder farmers (currently working with farmer clusters in Assam) to provide everything they need to become more profitable, resilient, and ecologically sustainable. This ranges from supplying water for irrigation to selling crops on the market and everything in between.

Abu Mokeram Khondakar, Atish Agro Complex Pvt Ltd
Kolkata , West Bengal
https://atishagro.com/
Sector: Market Linkage
Atish Agro is engaged in processing and marketing of a wide range of spices and organic dehydrated food products of North-East India, collected directly from the farm-gate. They also help in cultivation and provide training assistance to farmer producer groups.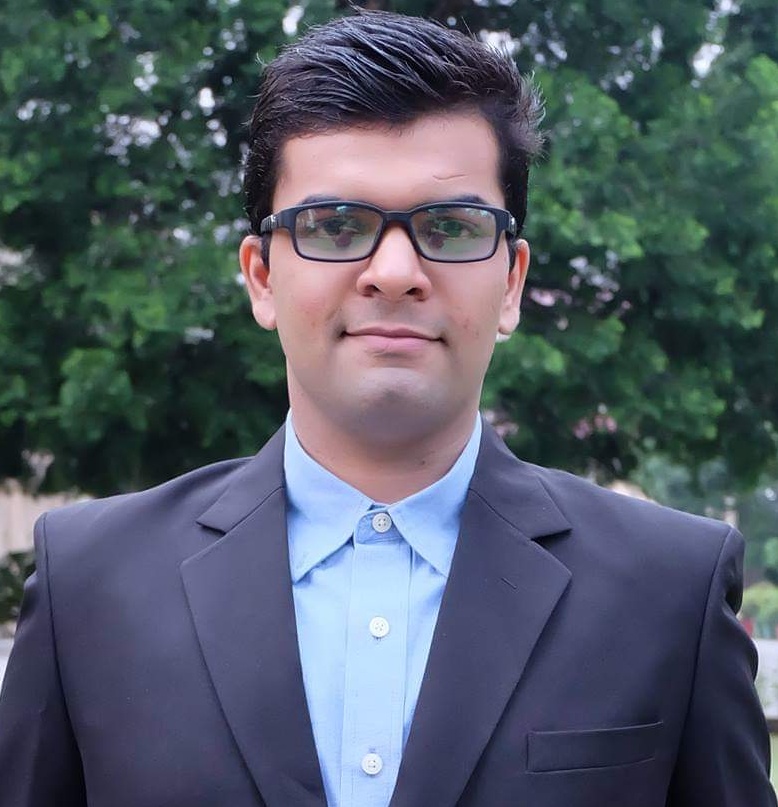 Riddhish Soni, Aumsat Technologies LLP
Mumbai, Maharashtra
https://www.aumsat.com/
Sector: Water resources management
AUMSAT provides satellite-based services for detecting, predicting, and forecasting groundwater resources using a novel non-invasive technique for irrigation management. Aumsat's solutions improve the water demand and supply by enabling an equitable distribution of water resources due to more accurate groundwater forecasts and more precise use of underground water resources.


Amlan Datta, BomLife Pvt Ltd
Kolkata, West Bengal
https://bomlife.in
Sector: Bio-organic solutions
BomLife has developed innovative IP protected bio-organic solutions that are designed to provide complete nutritional needs of plants and efficiently manage common pests and diseases, resulting in yield equivalent to or more than conventional.
Their solutions are aimed at helping farmers who are converting from conventional to organic agriculture. The bio-inputs not only improve soil organic carbon and soil microbiome but also the water retention of soil, reducing irrigation needs by 30%.


Sameep Tripathi, Carrus Mobility Pvt Ltd
Bhopal, Madhya Pradesh
https://carrusmobility.com/
Sector: Post-harvest management
Creating an ecosystem of smart and sustainable cold chain logistics, Carrus Mobility is developing zero emission deeptech enabled refrigeration systems for the transportation of agricultural produce, that can also be used as modular storage units at the barn level.


Krishnan Thosecan, CCLogis
Bengaluru, Karnataka
http://www.cclogis.com/underconstruction
Sector: Water resources management
CCLogis is providing farmers with a solution to convert salt water in to water fit for irrigation, at a low cost without using electricity or wasting any water in the process.


Atul Dubey, DataTurtles LLP
Noida, Uttar Pradesh
https://www.dataturtles.com
Sector: IoT enabled smart irrigation system
DataTurtles is an IoT-based smart irrigation system that allows farmers to reduce water by optimized water spraying and by optimizing the irrigation cycle. The cloud-based system also monitors soil health and helps farmers grow crops that are best suitable for the soil, climate, weather conditions, water table, and economy of the region.


Rudransh Garg, Dharaksha Ecosolutions
New Delhi, National Capital Territory of Delhi
https://www.dharaksha.com
Sector: Biodegradable packaging
To address the problem of crop stubble waste and plastic pollution, Dharaksha is using the power of bio-technology to create a sustainable and scalable line of packaging solutions that are 100 % biodegradable in just 60 days. This solution also helps the farmers by procuring the waste directly from the farm-gate.


Penta Anil Kumar, Dhuni Exim Pvt Ltd
New Delhi, National Capital Territory of Delhi
https://www.indiamart.com/dhuniexim/profile.html
Sector: Market linkage
Dhuni Exim provides market linkage to tribal farmer producer groups in Andhra Pradesh and Telangana cultivating cashews, almonds, raisins, millets, coffee, honey using climate friendly agricultural practices.


Siddharth AS, Earthyantra Energy
Thane, Maharashtra
https://www.earthyantra.com
Sector: Forest land management
Bhagiratha Biomes (brand under Earthyantra) plants hyper-native tree species in dense plantations on farmlands leased from marginal and small farmers. They undertake creation and maintenance of these forests and plan on trading these carbon credits. They also plan to market non-timber produce of these mini-forests. They aim to bring appropriate insurance and climate adaptation infrastructure to the farmers in the region they operate in.


Rishabh Ravichandran, Ekatvam Innovations
Thane, Maharashtra
https://ekatvaminnovations.com/
Sector: Water resources management
Ekatvam Innovations has developed Midas, a multi-stakeholder water accounting tool for farmers and decision makers to identify and evaluate water risks in their village. Midas has been useful in optimal usage of water resources for 1175 farmers from the states of Gujarat, Maharashtra, and Andhra Pradesh.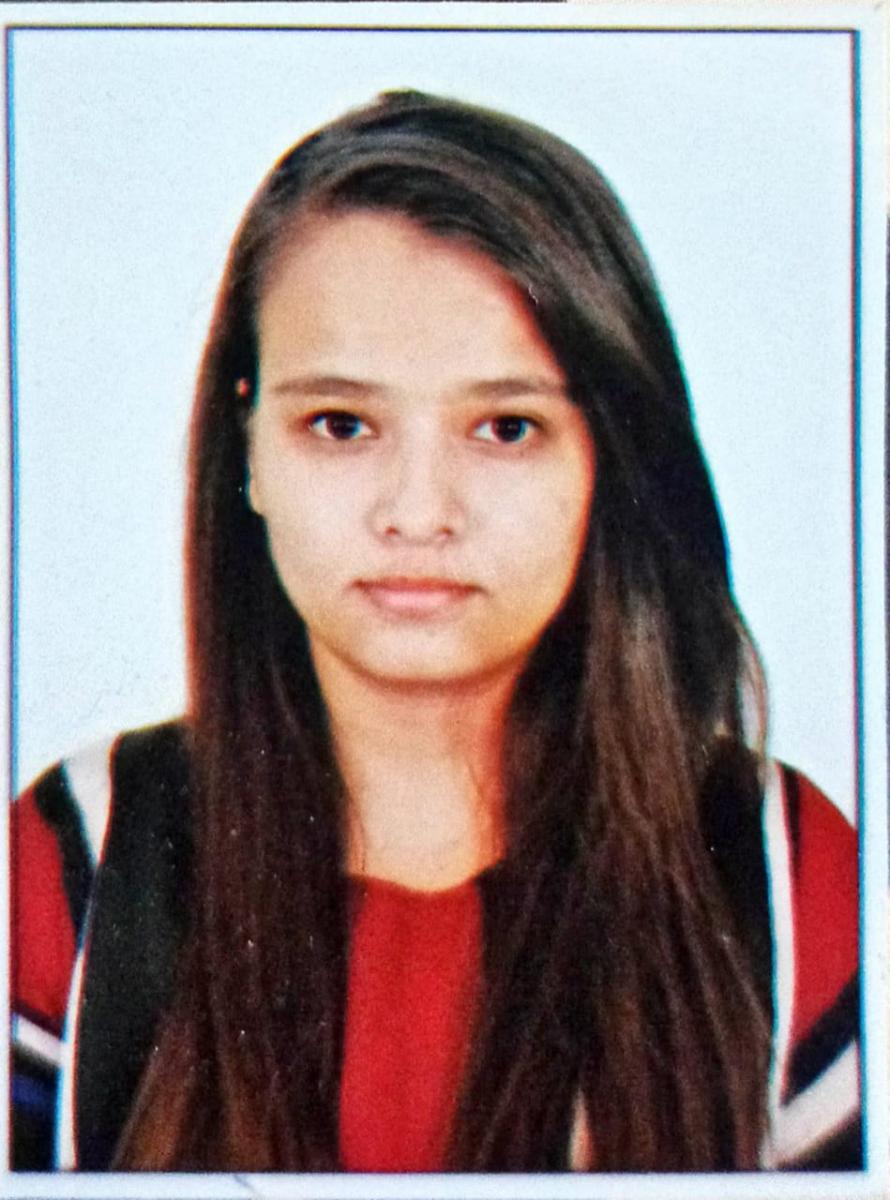 Saumya Rawat, Ekosight Technologies
Bangalore, Karnataka
http://ekosight.com
Sector: Soil testing and crop advisory
Ekosight Technologies helps farmers by providing innovative soil testing services and crop advisory with the help of low-cost measurement and recommendation device and a mobile application. They have already helped around 5000 farmers with their low cost soil testing and treatment advisory which has improved the quality of soil and thus, productivity and income.


Abhishek Pandey, EM-Power India
Kanpur, Uttar Pradesh
https://www.facebook.com/empiwf/
Sector: Rural employment development
EM-Power India Welfare Foundation works on building capacity and skills of farmers to create rural employment and then develop organic farm clusters to produce farm input products and processed organic food products using sustainable agricultural methods, circular economy based solutions and organic land management.


Jayesh Shewale, Farmsons Agri Solutions Pvt Ltd
Nashik, Maharashtra
https://farmsons.in/
Sector: Agricultural inputs
Farmsons Agri Solutions Pvt Ltd is a manufacturer of proprietary formulated agricultural inputs for sustainable farming, like organic plant growth promoters, bio-stimulants, soil health improvers, micronutrients, etc. They have customers across India.

'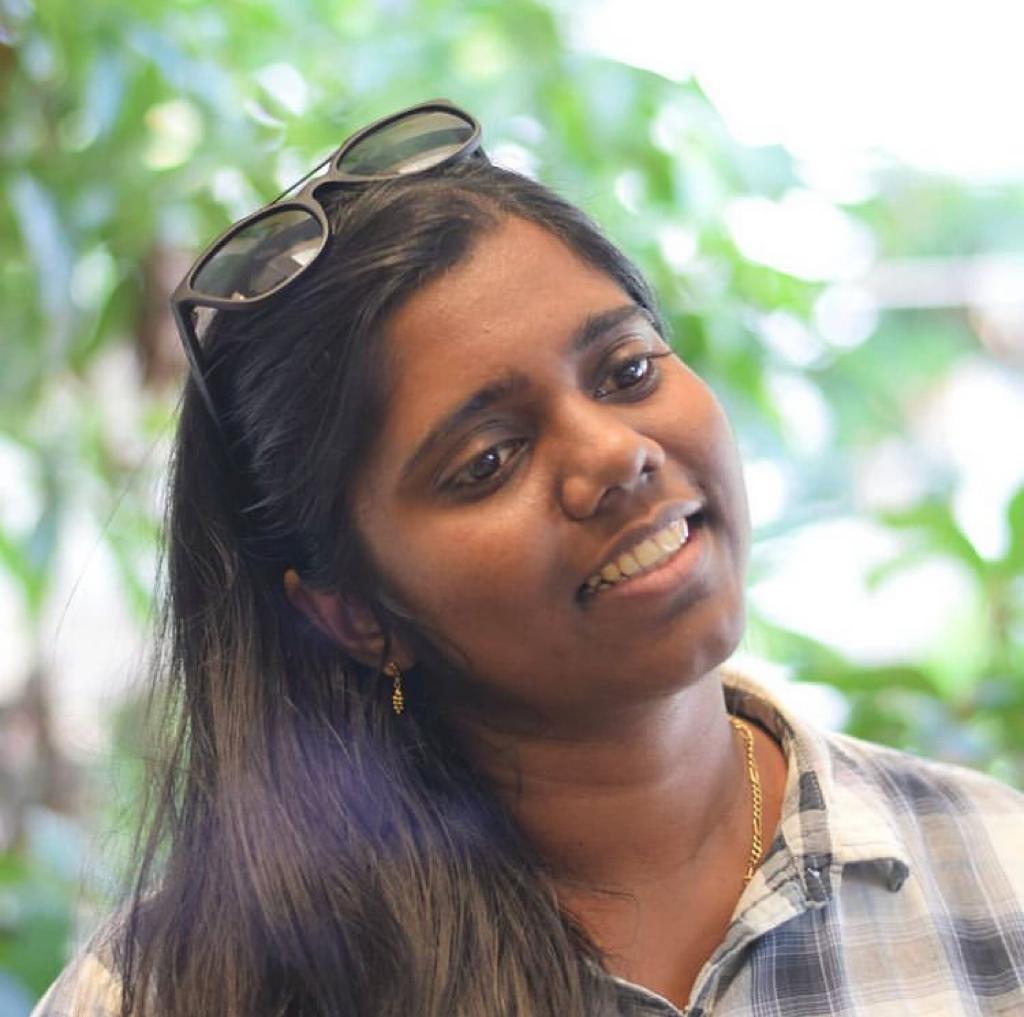 Devika Chandrasekharan, Fuselage Innovations Pvt Ltd
Kochi, Kerala
http://fuselage.co.in/
Sector: UAVs for farm data analysis
Fuselage Innovations Pvt Ltd uses UAVs to collect, compile and analyse spectral data to develop protocols of prescription, SOPs, early detection of pests and weed, and useful advisory supported by data and models. They extended their support to around 220 farmers and some farmer producer companies. Fuselage is working towards 'Zero Hunger' (UN SDG 2)


Leela L, GFV Farm Products and Services Pvt Ltd
Chennai, Tamil Nadu
https://www.goodfoodvillage.org
Sector: Community food forests
GFV Farm Products and Services Pvt Ltd promotes good agricultural practices through community farms to produce healthy nutritious products and to provide sustainable income to farmers by making positive social and environmental impact. GFV is now working with 400 farmers in Tamil Nadu.


Jayesh Raninga, Green Cross Agritech Pvt Ltd
Ahmedabad, Gujarat
http://www.greencrossagritech.com
Sector: Farm waste decomposer
Green Cross Agritech Pvt Ltd manufactures Trinetra - the next-gen organic waste decomposer, which is especially helpful for small and marginal farmers, who have problems with post-harvest land preparation, and degrading farmlands, and those who resort to crop residue burning. Trinetra converts all farm and animal waste into manures, enriching the soil with carbon and nutrition. With its low cost, it has potential to reach large scale of farmers and has served 9000 farmers already.


Meha Dinesh, Greenfield Eco Solutions Pvt Ltd
Jodhpur, Rajasthan
https://www.greenfieldeco.com
Sector: Mine land restoration using silvipasture
Greenfield Eco Solutions Pvt Ltd works on reclaiming, rehabilitating, and restoring drastically degraded lands, especially mines and mine spoils. Greenfield Eco Solutions uses silvipasture method which helps in reclamation and also compliments the needs of local population. Till now, they have worked on restoring mine spoils of lignite coal, limestone, zinc, copper, rock phosphate and gypsum mined wastelands in Rajasthan and Madhya Pradesh.


Hardik Joshi, Harisons Venture Pvt Ltd
Ahmedabad, Gujarat
https://honeyveda.in/
Sector: Support farmers through bee pollination; natural honey
Harisons Venture Pvt Ltd, through HoneyVeda is trying to change the way we are dealing with bees, by harvesting bee-products and supplying them to the consumers. They also help farmers to increase and improve their yield through bee pollination. Currently, they have presence in Gujarat, Rajasthan, Uttarakhand, Madhya Pradesh and Uttar Pradesh and are producing 12000 kg of raw honey every year.


Sankara Chivakula, Himalayan Hemp Industries Pvt Ltd
Kangra, Himachal Pradesh
https://www.himalayanhemp.in/
Sector: Sustainable building construction material using hemp
Himalayan Hemp Industries Pvt Ltd works on customised building construction solutions by using hemp, thus promoting circular economy solutions and resource-efficient green buildings. They work on preserving the indigenous variety of cannabis and hemp plants with focus on creating eco-conscious products by the marginalised communities.


P R Seshagiri Rao, Hive Organics Pvt ltd
Channakesahvapura, Pavagada, Karnataka
https://hivesorganics.com/
Sector: Customised end-to-end farm solutions
Hive Organics Pvt Ltd works towards building a sustainable, integrated farms for cultivation, soil conservation, promote plant, animal, and human well-being with its customized end-to-end services and products. Hive Organics have developed an integrated, scalable and sustainable model by use of renewable energy, technology, automation solutions and adoption of organic farming practices. With this model they cultivate medicinal, herbal and aromatic products which aid in building immunity and sustainable cure for diseases and ailments.


Lal Mani Tiwari, Inclusive Green Enterprise Services (Proposed)
Busoul, Rewa, Madhya Pradesh
https://www.linkedin.com/in/lal-mani-tiwari-7b05b25a/
Sector: Integrated land development and restoration through tree-based value chains
This is an evolving initiative to restore degraded landscapes through tree-based value chains, land development and water conservation services, using local resources and technology based business model by establishing and handholding Village Green Entrepreneurs (VGEs). The organization also provides consultation for restoration program implementation through techno-feasibility studies.


Dr. Kavita Negi, Kimalaya Naturals Pvt Ltd
Almora, Uttarakhand
https://www.iaura.in
Sector: Organic health and wellness products
Kimalaya is creating a unique category of organic health and wellness products using a direct-to-consumer(D2C) business model thereby promoting organic value chains in the Almora district of Uttarakhand. Under their iAURA brand there are a wide range of organic products with two main categories of alternate medicines and organic foods like Himalayan anti-diabetic tea, Himalayan bay leaf and indigenous Himalayan pulses. Their range of natural cosmetics is coming soon.


Tejas Sonkule, Kisanlends Fintech Pvt Ltd
Pune, Maharashtra
https://www.agrifarms.in/
Sector: Smart agri-tech farming solutions
Kisanlends Fintech Pvt Ltd is an early stage company with one-stop-solution for farmers and contract farming companies through their crop advisory services, soil testing, crop monitoring using satellite imagery, credit and market linkages support network. Their interventions will result in 10%-15% saving in direct cost as farm inputs, up to 20% increment in farm productivity and up to 15% better price discovery. The solutions are currently under pilot testing with 500 farmers.


Neha Bakhre, Klimrus Sustainable Solution Pvt Ltd
Thane, Maharshtra
https://www.klimrus.in/
Sector: Solar compost machine for urban organic waste
Klimrus has developed a solar compost machine for different scales and capacities, providing sustainable and low cost solutions for organic waste disposal in urban areas. It is suitable for both small and big households/housing societies/enterprises and municipalities. So far, their clients include renowned real estate companies and consumer goods brands.


Roopali Dutta Mohapatra, Konkuwan Herbs Pvt Ltd
Puri, Odisha
https://www.konkuwanherbs.com
Sector: Developing value chains for indigenous medicinal and aromatic plants
Konkuwan Herbs is bridging the potential space in the medicinal and herbal plant products market by connecting the farmers to the industry buyers. They are providing end-to-end solutions to the farmers for cultivating medicinal plants thereby creating opportunities for sustainable livelihoods for 1000 plus farmers in the tribal and mountain belts of Odisha, Jharkhand, Chattisgarh and Uttarakhand. They have brought approximately 200 hectares of land under transformative agriculture in these 4 states with 100% incremental income opportunities.


Rohit Kansay, Lakkarwala Pvt Ltd
Jagadhari, Haryana
https://lakkarwala.com/
Sector: E-marketplace for timber: a virtual mandi
Lakkarwala is an AI based marketplace/platform where tree growers and farmers practicing agro-forestry, farm-foresty can know the standing tree market valuation in just 1 minute and sell to potential buyers. They provide a variety of solutions through their mobile app for tree valuation, advisory, quality report and tree harvesting facilities. So far they have 4000 plus users and have sold approximately 12,500 quintals of timber with a gross market value of 90 lakhs for poplar and eucalyptus tree species.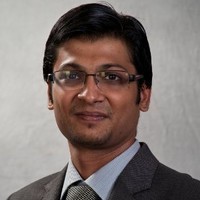 Aseem Gupta, Love for Gia
New Delhi, New Delhi
https://www.loveforgia.in
Sector: Tree-based land restoration
Love for Gia is a carbon-negative land reclamation project that includes an economically viable orchard plantation initiative set up in an arid region in Rajasthan (small village near Chittorgarh called Khirnai) to combat climate change. The use of organic fertilizers, manure and ley, alongside other sustainable cultivation horticultural practices have helped improve the nutrient levels and productivity of the soil. They are looking to utilise biogas and solar for the plantation energy requirements. They are creating local livelihoods and market access opportunities by providing raw materials to food processing industries.


Purvi Shah, Mangalam Kalpataru Industries LLP
Thane, Maharashtra
https://mangalamkalpataru.in/
Sector: Agro waste management, organic fertilizers, banana fibres
Mangalam Kalpataru Industries is focussing on utilizing the huge banana post-harvesting agro waste into useful and productive raw-material for various industries like agriculture, eco-friendly textiles (banana fibre), paper, disposable cutleries and handicrafts to develop a sustainable, greener and circular economy. Their Sakal Samradhi Organic Liquid fertiliser has been tested worldwide. In India the technology has been patented by the Navsari Agiculture University. has patented it. Mangalam Kalpataru Industries has entered into a tech commercialisation agreement with ICAR for scaling it up.


Tanush P, Mushloop
Salem, Tamil Nadu
http://mushloop.com/
Sector: Sustainable packaging solutions from mushroom and agricultural waste (corn, wheat and millet straw)
Mushloop is a sustainable packaging startup that aims to replace styrofoam and single-use plastics with mushroom mycelium and agricultural waste thereby using locally sourced raw materials to create natural, renewable and sustainable packaging material. Mushloop is currently at their product validation stage and are actively building partnerships for scaling up this technology.


Archana P Stalin, myHarvest Farms Pvt Ltd
Chennai, Tamil Nādu
https://myharvestfarms.com/index
Sector: Natural and chemical free, farm-to-home community platform to grow and deliver vegetables, fruits and value added products
myHarvest farms is a farm-to-home community platform improving farmer livelihoods and creating value chain for safe, naturally grown food for all. They have impacted over 200 farmers and their families where 60% of their revenues goes to the farmers. So far, they have produced and delivered over 1200 tons of chemical free food with over 200 varieties of fresh fruits, vegetables, and groceries.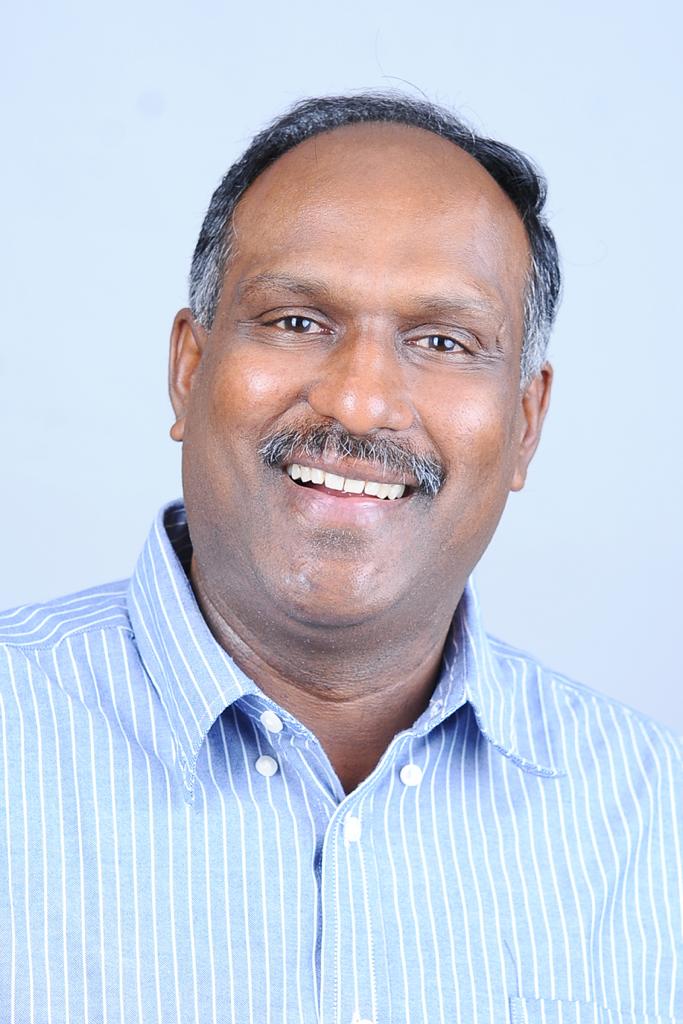 Rajesh Kumar, Nam Nannilam Eco Village LLP
Salem, Tamil Nadu
https://nannilamecovillage.com/
Sector: Agroforestry/ food forest
Nannilam aims to become a sustainable prototype model for agroforestry/ permaculture that focusses on nurturing of soil and water which results in a healthy Earth. It aims to drive the local economic development through sustainable land management practices.


Ravinder Singh, Nutraceutical Rich Organic India Pvt Ltd
Prayagraj, Uttar Pradesh
https://nutririchorganicindia.wordpress.com/
Sector: Organic farming of Indigenous millets and its value addition and NTFP products
Nutraceutical Rich Organic India Pvt Ltd is working with tribal communities in the interiors of Chhattisgarh, for the revival of forgotten indigenous, gluten free and highly nutritious millets. They are also creating a market for value added healthy agri-products like cookies and nutrition bars made from millets; besides NTFP products like Mahua which have a great demand. They have a great market presence with their brand called 'Grandmas Millets'.


Ritik Srivastava, Recyteq
Chandigarh, Chandigarh
https://recyteq.com/
Sector: Plant boosters from human hair
Recyteq brings a never before thought concept of liquid plant boosters from actual human hair which are collected through a digital interface/platform from saloons and other sources. Recyteq is trying to replace the use of chemical fertilisers by this product extracted from human hair which surprisingly consists of all the essential 20+ nutrients which plants need besides nitrogen and carbon. Recyteq intends to bring a green revolution in the urban gardening sector with this product using enzyme hydrolysis, totally free from the use of chemicals.


Aman Aggarwal, RExergy (India) Pvt Ltd
New Delhi, Delhi
https://rexergyindia.com/
Sector: Biochar based soil amendment solutions
RExergy (India) Pvt Ltd is working to improve soil health using biochar-based solutions and thereby impact the small-scale farmers by increasing their earnings through better soil productivity. They are focused and committed to improving livelihood and living standards of small-scale farmers by using extensive research techniques and effective engineered solutions.


Arijit Das, Schoppen Solutions Pvt Ltd
Kolkata, West Bengal
http://www.schoppensolutions.com
Sector: AI based apiculture with hydroponics
Schoppen Solutions Pvt Ltd provides consultancy in the field of smart and urban apiculture. Their concept revolves round data collection of the entire bee colony in the hives by using AI and thereby design a crop environment using hydroponics to create a system for a year-round nectar flow. A Bee Corridor is also been set up in Kolkata Eco Park with the same idea.


Indranil Datta, Seedsaversclub
Gurgaon, Haryana
https://seedsaversclub.com/
Sector: End-to-end supply chain for high potential crops
Seedsaversclub has come with an edtech platform to overcome the pain points of the farmers. In this platform, farmers are assured of great returns, seed inputs and market linkage with an effective and strong buyer and farmer network. It also assures clients a risk-free environment to procure the best quality products with cost effective pricing.


Abhijeet Parmar, Senergy Pallet Pvt Ltd
Panchkula, Haryana
https://senergypallet.godaddysites.com/
Sector: Environment friendly recyclable packaging units
Senergy Pallet Pvt Ltd is using novel technology to convert tonnes of agricultural stubble and timber wastes which usually gets burnt into recyclable logistics pallets with best technical properties compared to other alternatives. They intend to fight climate change by transforming the packaging industry into a sustainable one.


Ayush Sharma, Solitary Farm Planet LLP
Khordha, Odisha
https://solitaryfarmplanet.com/
Sector: End-to-End agri solution provider for producer companies
Solitary Farm Planet LLP is an agri-venture which is involved in their organic agri-projects aimed at promoting sustainable farming using indigenous practices. They have developed the capability of tribal producer groups from grassroot level and are also responsible for marketing their residue free produces; besides providing them required training. They have been successful in creating a value chain for spices with farmer sustainability as top priority.


Amshu CR, Thapasu Foods LLP
Kullu, Himachal Pradesh
https://www.thapasu.com
Sector: Supply chain Integrator for wild and heirloom produce
Thapasu Foods LLP works directly with native tribal producers of the Himalayan region and provide great marketing opportunities for rare agri-products processed and packed by the farmer clusters and organisations; with a motive to create an all-round healthy social, economic and ecological impact. Thapasu Foods has created an effective supply chain for indigenous forest food products of north western Himalayas with an exclusive online platform.


Ajinkya Takawale, Upai Analytics Pvt Ltd
Pune, Maharashtra
https://www.linkedin.com/in/ajinkyat/
Sector: Smart fish farming solutions using AI
Upai Analytics Pvt Ltd is using the best of AI technology to assist fish farmers. They use AI technology under the brand name 'Masai' to help farmers manage their farms even in their absence. Masai has the capability to monitor the health and bio-diversity in the water bodies for healthy fish growth. They have successfully introduced fish breeds which give better revenue to farmers from shorter growth cycles, thus impacting their livelihood to a great extent.


Dinesh Kumar VM, Vanabandhu Natural Resource Management and Services OPC Pvt Ltd
Bhopal, Madhya Pradesh
https://www.vanabandhu.com/
Sector: End-to-end consultancy services
Vanabandhu Natural Resource Management and Services OPC Pvt Ltd under the brand name 'Vanabandhu Naturals' are providing support to tribal farmers to produce best quality products like wild honey, amla value adds, millets and mohua, using the best scientific interventions to build a sustainable community for the future. The overall objective is to foster the development of sustainable livelihoods and in doing so make our planet a more secure place.


Prasanna Sutaone, Wena Farmers Producer Company Limited
Nagpur, Maharashtra
https://wenafarmers.com
Sector: 360 degree bamboo plantation to post harvesting
Wena Farmers Producer Company Limited is working with a farmer producer with over a 100 members who are producing bio-char, producer gas and oil using few breeds of bamboo with high growth capabilities. They are catering to industries which need biomass by products, replacement wood furniture makers and also to agarbatti makers. This in turn helps farmers earn better revenue compared to the other seasonal agri-activities which had limitations and immense competition when it comes to selling at a good price.


Bidus Kanti Das, Zelence Industries Pvt Ltd
Kharagpur, West Bengal
https://www.zaubacorp.com/company/ZELENCE-INDUSTRIES-PRIVATE-LIMITED/U74999WB2017PTC220707
Sector: Enhanced Organic fertiliser-Bio-Char
Zelence Industries Pvt Ltd uses patented technology to extract bio-char from rice crop to produce an enhanced organic fertilizer that helps retain organic carbon in the agricultural soil, retain moisture, control temperature as well as pH balance. Its brand name is 'Matribhum' Organic Fertilizer which has already seen traction in the market. It has also been accepted by the industrial paint industry to enhance end product value owing to its anti-corrosion properties.